Eyelash Specialist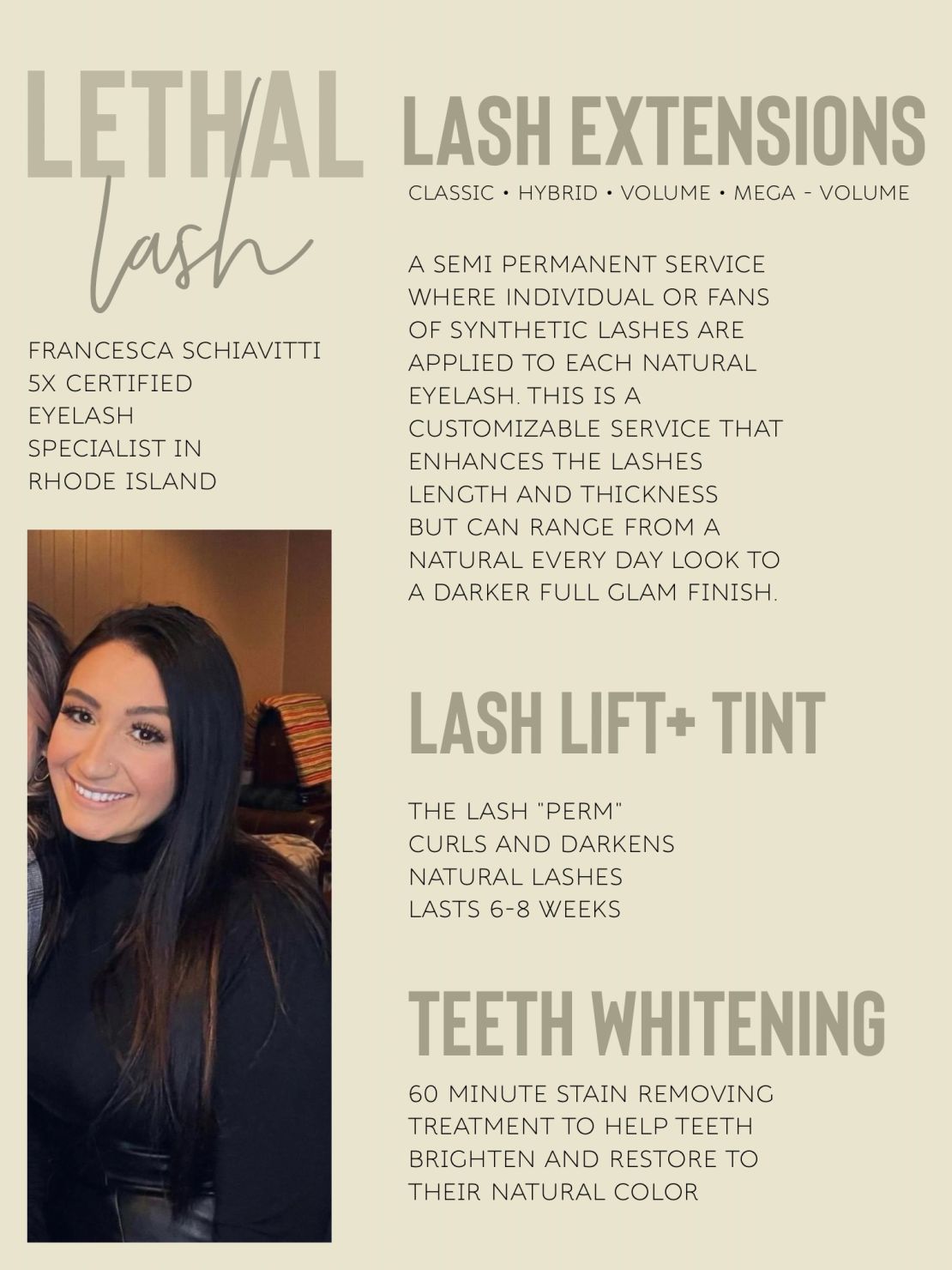 Francesca is a life long resident of Rhode Island and a graduate of Johnson & Wales with a degree in Business Management.
When she is not working full time throughout the day in sales, she's flipping the switch at our spa at night during the week and Saturdays during the day!
She's been a Lash Specialist for 4+ years now and
has 5+ certifications under her belt and continues with new education annually to make sure her services are up to the latest industry standards.
Francesca totally prides herself in offering a service with only the best products available to enhance her clients natural beauty while simultaneously maintaining the health of their lashes.

I'm very proud to have her apart of our team this past year. Her work, long list of clientele, performance speaks for itself. For a young lady, she is one of the hardest workers, very dedicated, loyal person I've ever had the pleasure to work with. Her clients love her work and I admire her growth in this business!

Services:
Lash extensions
Classic/Hybrid/Volume/Mega Volume
Teeth Whitening
Lash Lift & Tint
Bookings: Francesca rents through our spa so the best way to book an appointment with her or if you have any questions, please call/text her: